After Tom DeLonge revealed in an interview last year his trip to Area 51 with government officials to make contact with aliens, he then went on to author a book called Chasing Shadows designed to help non-believers start to believe in UFOs.
Now, in an interview with Mic the former Blink-182 guitarist and singer has revealed more about the direction his life is taking since leaving the band and how aliens fit in with that.
To start with, he says we shouldn't call them aliens. "In pop culture, that's a term people throw out there, and rightfully so because the government spends a lot of time and a lot of money throwing that term out there. But it's much more complex than that."
He went on to reveal that being gifted with the opportunity to work on his passion for aliens was one of the reasons why he left Blink-182, mainly because he needed to dedicate a lot of time to this project. "Well it's not so much about Blink. It's about what I'm doing with my life now," DeLonge said.
"When you're an individual like me, dealing with something that's a national security issue, and you're being gifted with the opportunity to communicate something you've been passionate about your whole life — something that has the opportunity to change the world over time — being a small part of that is enormously important for my life path. But I can't do everything. I can't tour nine months out of the year with enough time to do the enormity of what I'm setting out to do."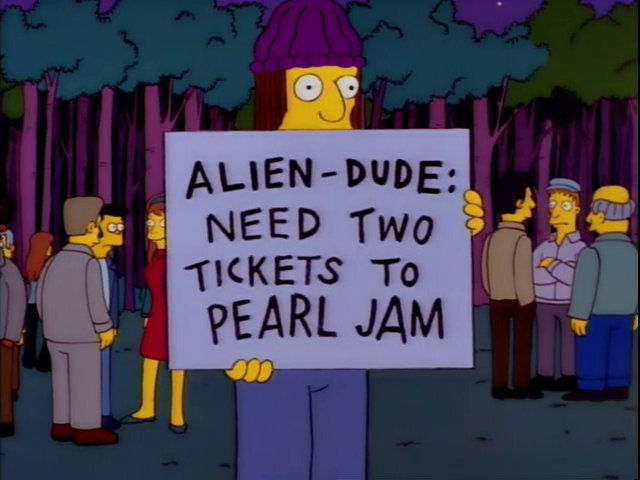 When asked about the relevance of the song Aliens Exist from Blink-182's 1999 album Enema Of The State DeLonge responded "the very last line of that song references this urban legend in UFO folklore called Majestic 12, these documents that got leaked in the '80s that described an entire organization of top-level scientists, military people and intelligence officials that manage the information of this phenomenon. I put the name in that song, and the irony now is that I'm dealing with people from the modern version of whatever that group is called. It's a big deal."
Meanwhile, his former band are on the cusp of releasing California, their first album sans Delonge, and today have unveiled the first music video from the record, for the single Bored To Death. Watch that, alongside the clip for Aliens Exist, here below.
Listen: Blink-182 – Aliens Exist
Watch: Blink-182 – Bored To Death