Following his untimely death just days ago, tributes for Prince have poured in – from Coachella musicians playing amazing covers to NASA sharing a purple nebula on their Twitter page.
Prince was no stranger to screen-time either, having made his cinematic debut in the 1984 film Purple Rain before going on to feature in its follow up The Cherry Moon in 1986. He appeared as well in Sign O' The Times, The Graffiti Bridge and a 1997 Muppets film; Muppets Tonight.
After years of rumours floating around on various commentary tracks from the show, long-time writer Al Jean has clarified on Twitter that Prince was indeed the central character in a series of linked episodes of The Simpsons.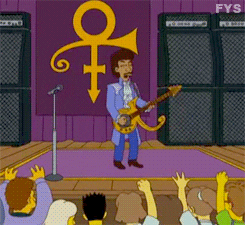 In the easter-egg commentary for an episode called 'Stark Raving Dad', writer Mike Reiss adds to the intrigue; revealing that character Leon Kompowsky (previously mentally ill, believing he was Michael Jackson), returns and is now convinced that he is in fact Prince. Showrunner Bill Oakley also revealed in an online Q&A that unfortunately Prince wasn't happy with the script and "actually had a friend re-write the script for the episode instead". The writers at The Simpsons objected to the re-write, and because the parties couldn't come to an agreement the episode never went into production.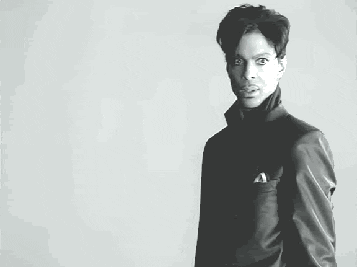 Now Jean has posted some pages of the original script on Twitter, noting that Prince may have had an objection with being cast as a love interest for Marge's sister Selma.
.@TheSimpsons page from unproduced Prince script thank you Jacqueline Atkins for finding! pic.twitter.com/GvYaJKXxgD

— Al Jean (@AlJean) April 23, 2016
.@TheSimpsons possibly another objection Prince had to the script… pic.twitter.com/OgRxlZ5EKJ

— Al Jean (@AlJean) April 23, 2016
After the posts, fans incessantly pressed Jean for more juicy details about the script and why reasons why Prince may have turned it down; which he was more than happy to speculate about, suggesting "my guess is prince didn't want to play second fiddle to MJ, which I get".
@JSFBrown @TheSimpsons just re read it; there is funny stuff but my guess is prince didn't want to play second fiddle to MJ, which I get.

— Al Jean (@AlJean) April 23, 2016
Although Jean nor any of the other writers seem to know which 'friend' of Prince wrote the alternate script, he didn't buy into the suggestion that it may have been written by his chauffeur.
@davidpom2000 @TheSimpsons Prince employee @DaveMirkin joked it was chauffeur. Maybe it was Prince himself there's 0 proof but I say yes!

— Al Jean (@AlJean) April 23, 2016
We certainly wouldn't object if this ended up getting off the ground at some point in the future, though that eventually seems less than likely.