Brisbane's iconic venue The Brightside is about to make all your Pokémon GO-related party dreams come true this weekend.
This Saturday will see the venue hold a Pokémon GO Social Club party; an idea that spawned from a Pokémon GO pub crawl that took place in Brisbane last weekend.
The party this week will provide tables for party-goers to verse each other in old-school Pokémon trading cards, and others where they can battle on Nintendo DS. You can also join the actual Pokemon Go Social Club to earn a badge, there will be phone chargers on hand – and to top it all off the venue is right next to a Pokéstop.
There'll be music as well, with Earth Caller, Deadlights, Daybreakers and Among The Ruined will be providing the tunes, with Emotion DJs taking over the decks later in the night. The Brightside will also serve team-themed cocktails for each team in Pokémon GO – Valor, Mystic and Instinct.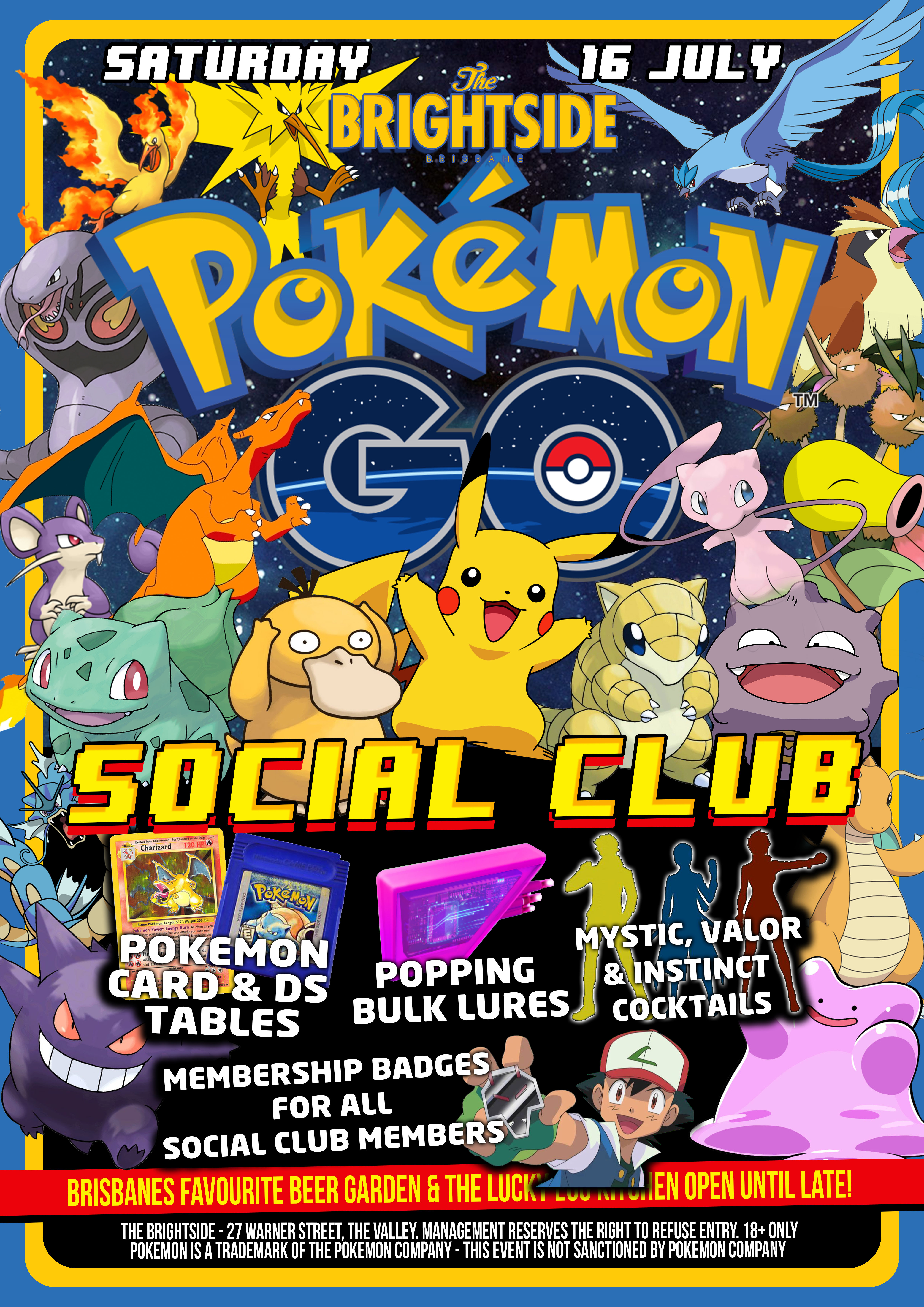 Saturday, 16th July
The Brightside, Brisbane
Tickets: RSVP Here