Joining an increasing number of '90s acts embarking on nostalgia tours of Australia recently, Eurobeat superstars 2 Unlimited and Technotronic will be touring the country for a Mega '90s tour in March 2017.
Now you can catch your favourite Dutch Eurobeat techno duo 2 Unlimited (think Get Ready For This), as well as Belgian outfit Technotronic (known for their irrepressible hit Pump Up The Jam) – bringing their ridiculously catchy brand of techno down under.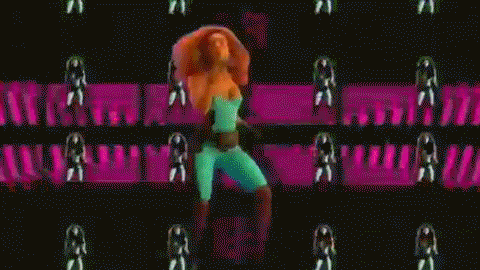 They'll also be joined by German producer Real McCoy and Nigerian beat-maker Dr Alban, on a run of shows that'll cover Perth, Adelaide, Melbourne, Brisbane and Sydney.
S Club 7, Atomic Kitten and B*witched will play Australian shows early next year, while Nelly, TLC and more will tour for RnB Fridays just next month.
So Australia — ya'll ready for more '90s goodness?
Catch all the Mega '90s tour details alongside some classic 2 Unlimited and Technotronic hits, below.
Watch: 2 Unlimited – 'Get Ready For This'
https://www.youtube.com/watch?v=WvTm_BhZdOE
Watch: Technotronic – 'Pump Up The Jam'
Mega '90s Australia Tour 2017
2 Unlimited
Technotronic
Real McCoy
Dr Alban
Tickets on sale now
Friday, 17th March
Metro City, Perth
Tickets: Metropolis Touring
Saturday, 18th March
Thebarton Theatre, Adelaide
Tickets: Metropolis Touring
Monday, 20th March
170 Russell, Melbourne
Tickets: Metropolis Touring
Friday, 24th March
Eatons Hill, Brisbane
Tickets: Metropolis Touring
Saturday, 25th March
Big Top, Sydney
Tickets: Metropolis Touring