Kanye West has announced that he'll tour later this year on the back of his new album The Life Of Pablo.
Yeezy called into US Radio host Steve Harvey's morning show to announce the news that he'll be on the road in September 2016. "Oh, you know my tour game is strong. My tour game is unprecedented, so we gone go out in September, I believe, and we're just working on some of the ideas right now."
Whether Kanye will make the trip down under is yet to be announced, though we can't see why not after we even took down that nice picture of him that he didn't like.
The 2020 presidential candidate went on to chat about what he wants to achieve with this tour, even casually re-writing history by suggesting that Disney created the 'original Star Wars'. "But as I said before, it's like, I'm trying to literally inspire these kids the way Disney inspired me, the way, you know, when I saw the original Star Wars."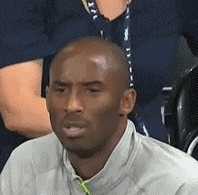 No, your confusion isn't misplaced. Disney only bought the franchise from Lucasfilm before the most recent film, Star Wars: The Force Awakens was released.
It's doubtful that Kanye was making a playful reference to the fact that the show went to air a day before International Star Wars Day, may the fourth. If not, and Yeezy has in fact been brainwashed by the Disney corporation, then he may need all the fourth he can get.
The reference comes just after images of Kanye attending the Met Gala looking suspiciously like a brainwashed zombie emerged, as he sported some hella creepy blue contact lenses.
https://twitter.com/balleralert/status/727300709587279873
Listen to the full interview, below.