News
Written by Zanda Wilson on April 13, 2016
When Vengaboys announced a string or Australian tour dates earlier in April, it's doubtful even they could have predicted how immense the reception would be from Australian audiences.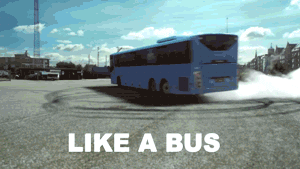 Within days, they'd already sold out a heap of shows and added three additional gigs. And wouldn't you know it, now they've sold out another Melbourne show (Melbournians may as well jack the wheels of the Vengabus and sit it up on concrete blocks) and added a fourth and final Melbourne show on Tuesday, 8th November.
In addition, the Adelaide show has been moved to a larger venue.
Boom Boom Boom Boom, these dates will sell out soon.
Watch: Vengaboys – We Like To Party (The Vengabus)
Vengaboys 2016 Australian Tour
Tickets on sale now.
Sunday, 30th October – SOLD OUT
170 Russell Street, Melbourne
Tickets: Metropolis Touring
Monday, 31ST October – SOLD OUT
170 Russell Street, Melbourne
Tickets: Metropolis Touring
Thursday, 3rd November
Wrest Point, Hobart
Tickets: Metropolis Touring
Friday, 4th November
Eatons Hill, Brisbane
Tickets: Metropolis Touring
Saturday, 5th November – SOLD OUT
Big Top, Sydney
Tickets: Metropolis Touring
Sunday, 6th November
Big Top, Sydney
Tickets: Metropolis Touring
Tuesday, 8th November – NEW SHOW
170 Russell Street, Melbourne
Tickets: Metropolis Touring
Wednesday, 9th November – SOLD OUT
170 Russell Street, Melbourne
Tickets: Metropolis Touring
Friday, 11th November – VENUE CHANGE
Thebarton Theatre, Adelaide
Tickets: Metropolis Touring
Saturday, 12th November
Metro City, Perth
Tickets: Metropolis Touring