Barack Obama has made a name for his musical taste in the past couple of years, and has now revealed that his workout playlist includes Australia's very own Courtney Barnett.
Obama has curated some great Spotify playlists to date, including a summer 2016 playlist earlier this year which featured Barnett alongside Prince, D'Angelo and Chance The Rapper, and it appears he's such a big fan of the Aussie that he'll listen to her anywhere, anytime, including at the gym.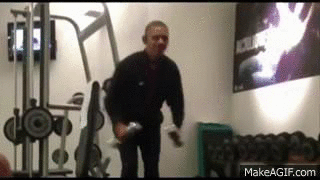 His 10-song 'Workout Playlist' (below) includes Drake and Jay Z's Off That, Beyonce's Get Me Bodied, The Black Eyed Peas' Let's Get It Started and finally wraps up with Barnett's Elevator Operator.
Unfortunately, Barnett's next album might not lend itself to psyching him up the POTUS quite as much as her last, with the muso recently revealing that the next album might be a lot "darker and more melancholy", and may just feature Barnett's vocals and a piano.
Check out Obama's gym playlist in full, below.
Listen: Obama's 'Workout Playlist'