UPDATE 09/05/16: Radiohead's new album A Moon Shaped Pool has been released. Here's everything you need to know.
Speculation about Radiohead's potentially soon-to-be-released new album is at an all-time high after the legendary UK rockers deleted their entire internet presence yesterday.
In the last 24 hours, the internet has hit back – with a whole heap of social media users taking the piss out of the whole thing, through some hilarious and entertaining gags/memes.
Not to be outdone, Radiohead have retaliated – with fans logging onto Instagram today surely supremely excited to see that the band had uploaded a new video to their reinstated Instagram feed and website. Those hoping for any real news however were hit with disappointment and frustration – with the band, who are definitely just messing with everyone at this point, uploaded a short video of a claymation bird tweeting.
It's left us all feeling a bit like…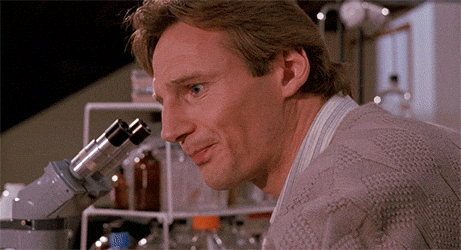 Whether this is a sign of anything in particular is anyone's guess. Whatever it means, Radiohead have definitely got everyone on the edge of their seats, living in the eternal hope that with each troll we may be closer to new music…
Update 3/5/2016: Radiohead have uploaded another claymation video, adding to the intrigue. Check it out, below.
Update 4/5/2016: Radiohead have released their new single Burn The Witch. Check it out here.