British clothing retailer Topshop has removed a jacket with the name of American punk rock band Against Me! emblazoned on its sleeve from its shelves and online store.
Against Me! frontwoman Laura Jane Grace noticed the jacket in a Topshop store last weekend, and took to Twitter to voice her displeasure at the band using the name, which she says she owns a trademark for.
Topshop had been selling the jacket, which also features the name of fellow US rockers Vandals, for the reasonable price of USD$700 without permission or consent from either band.
Along with the hasty removal of the jacket from sale, a representative for Topshop responded to Grace's tweet, writing, "Hi there, we're looking into this. We have removed the jacket from our website & are currently withdrawing from stores," which pretty much looked like this: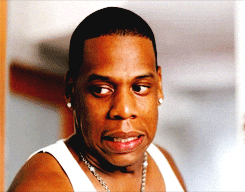 Catch Topshop's tweet and Laura Jane Grace's response, below.
thank you much

— Laura Jane Grace (@LauraJaneGrace) September 18, 2016
its a legal trademark that I own, just like you can't sell shirts that say "the Beatles"

— Laura Jane Grace (@LauraJaneGrace) September 18, 2016